Summer Vocation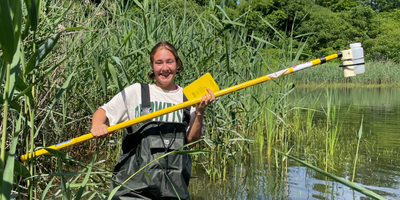 Olivia Szumski '24 usually spends summers in the water, teaching swimming lessons in her hometown of Ludlow, Mass. This summer, however, she waded, happily, in waist-high water as part of the Lake Champlain Sea Grant Scholars Program at UVM. Read more about Olivia's summer work and other students across campus.
---
Why do Vermonters Drive Electric?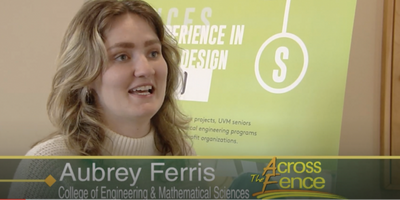 Civil Engineering major Aubrey Ferris '22 studies what factors determine why people across the state purchase electric cars. Ferris researched the characteristics that affect electric vehicle adoption rates and presented her findings during UVM's Student Research Conference. Across the Fence interviewed Ferris about the findings and her perspective on how transformative her research work at UVM has been. Watch the video.
---
Senior Experience in Engineering Design (SEED) Students Show Their Work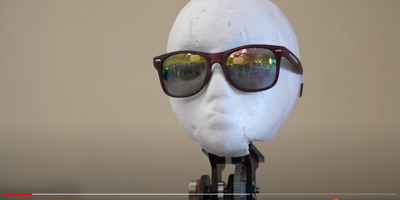 Check out this video of the culmination of students' work on their Senior Experience in Engineering Design (SEED) 2022 projects, undertaken as a part of a capstone course.
---
Class of 22 Employment Spotlight: Lasana Drame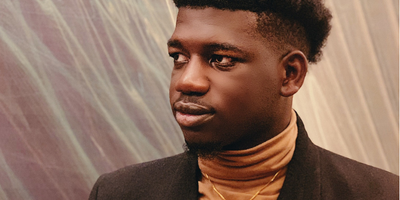 Lasana Drame, electrical engineering major with pure mathematics minor, was part of the Muslim Student Association, the National Society of Black Engineers (NSBE), the Black Student Union, and the African Student Association. Read more about how he landed a job as an Electrical Engineering Associate with the City of Los Angeles Department of Water and Power.