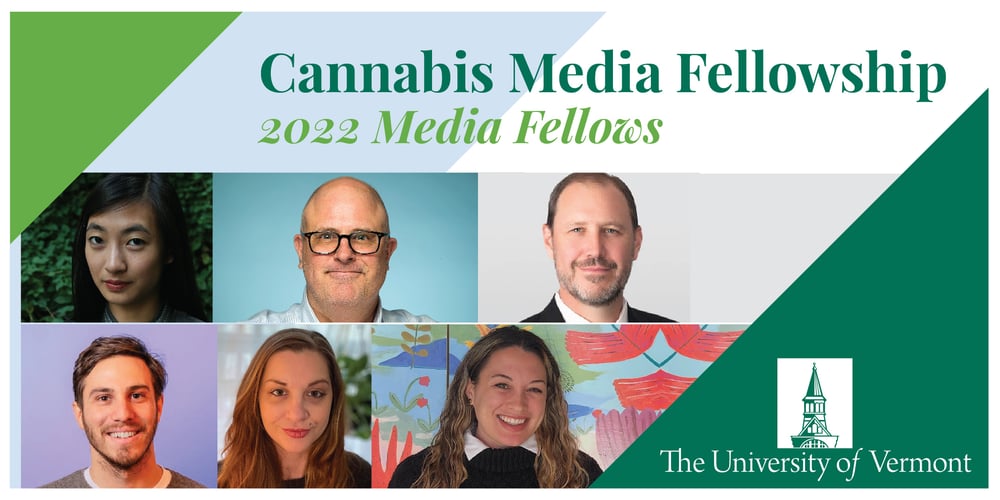 UVM PACE is offering three spots for their second annual Cannabis Media Fellowship to qualified media/journalists who are seeking to expand their knowledge about up-to-date evidence-based information about cannabis production - from seed to sale.
Journalists will learn about cannabis chemicals, genetics, agricultural best practices, post-harvest handling, and processing. Students will also examine how cannabis affects the human body through basic pharmacology and the different modes of administration. In addition to the course, media fellows gain access to experts in the program to better frame areas of interest for their future coverage of cannabis in the media.
In 2022, Cannabis Media Fellows completed their courses with rave reviews, some of whom are now involved in UVM PACE Cannabis coursework as guest presenters.
HIGHLIGHTS of 2022 UVM PACE Media Cannabis Fellows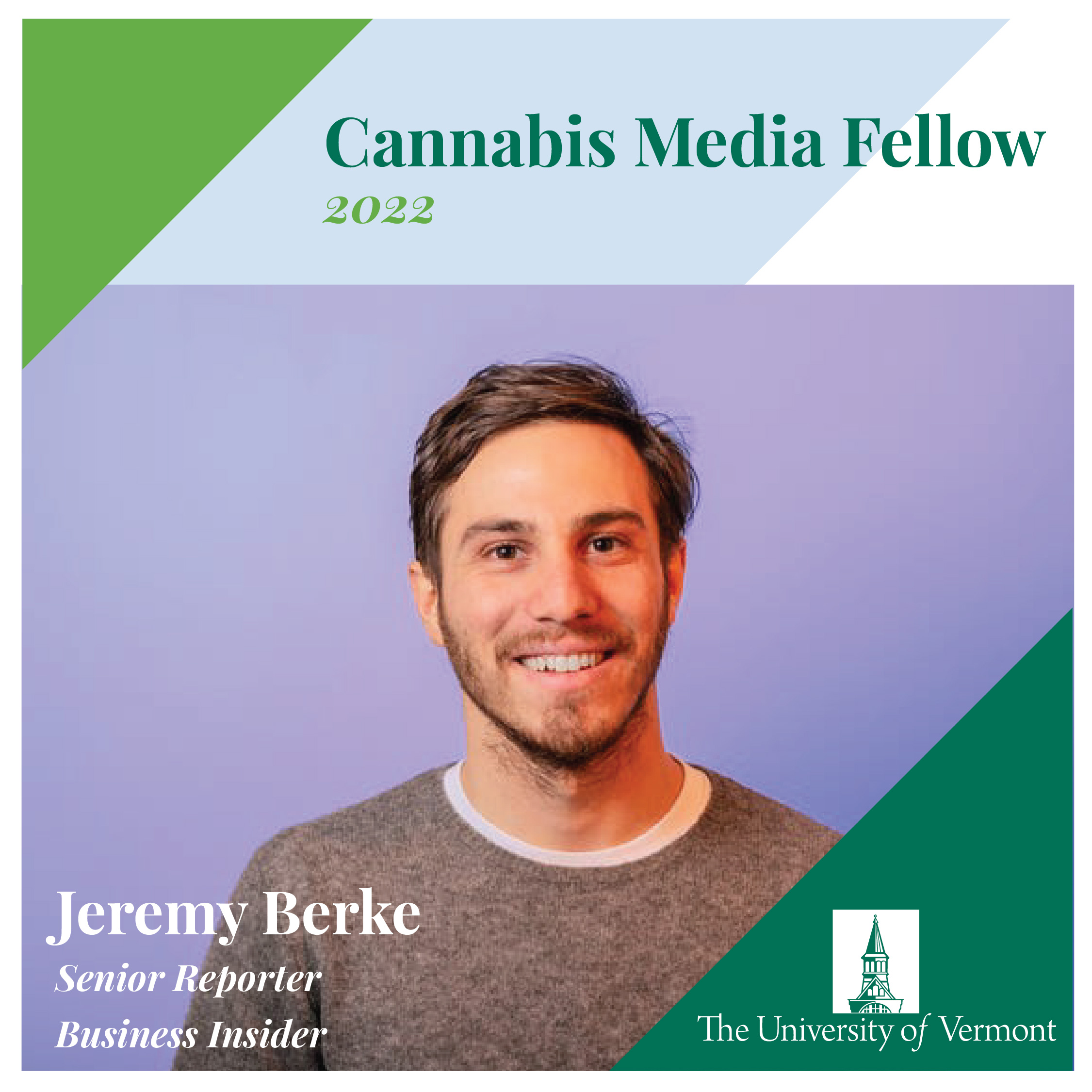 "I'd wholeheartedly recommend this fellowship to any journalist who wants to strengthen their reporting on cannabis business and policy. Dr. McHenry and Dr. Klumpers put a ton of thought into creating modules that helped demystify the often complex biology and chemistry of the cannabis plant — I feel like I'm much more prepared to evaluate scientific literature on how cannabis is grown, its myriad effects on the human body and the environment in order to tell much deeper, richer stories. Any journalist who wants to dive into the fascinating world of cannabis would be well-served with this course."

~ Jeremy Berke, Senior Reporter at Business Insider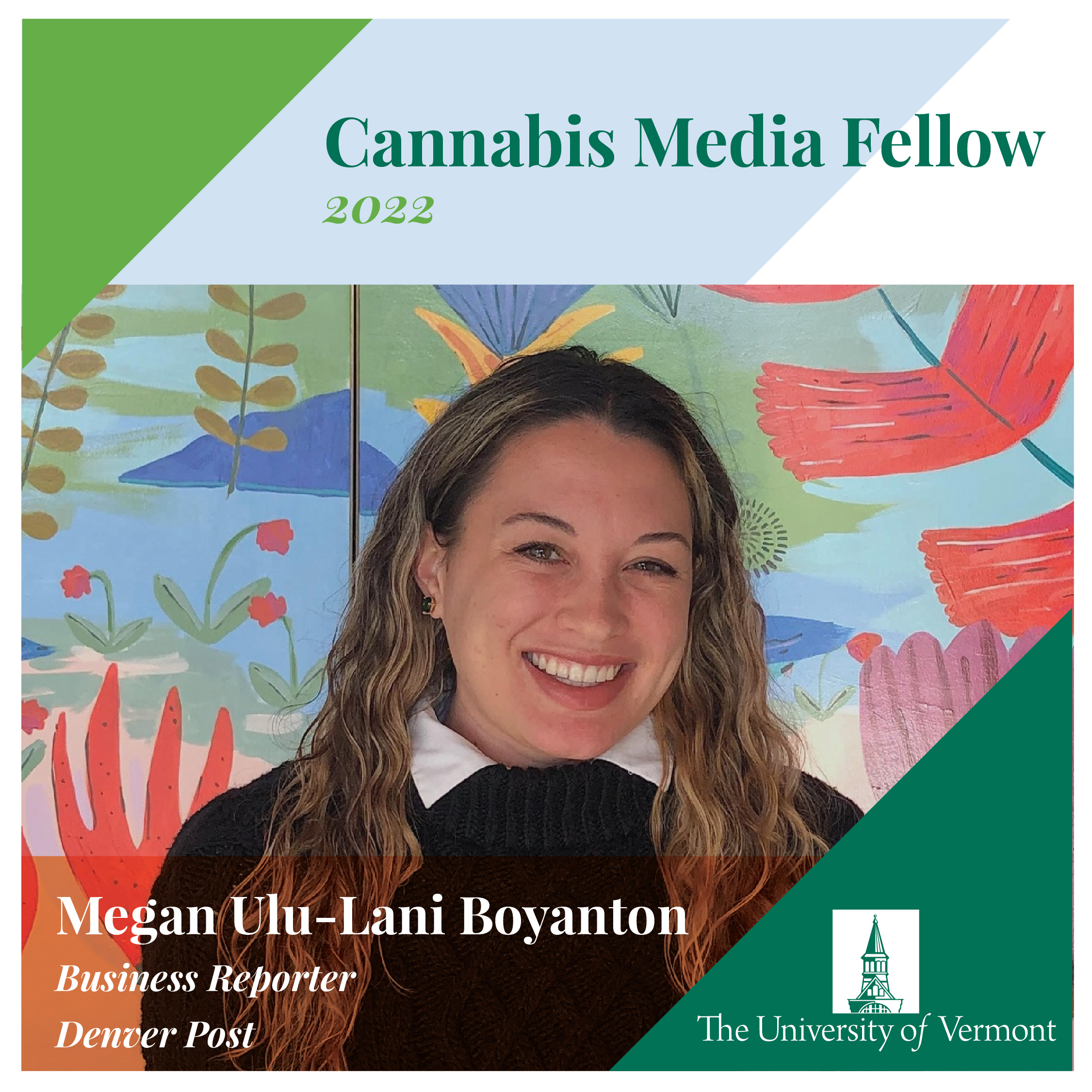 "As a member of the inaugural class of UVM Cannabis Media Fellows, I jumped at the chance to dive deeper into my beat coverage area. Journalists often aren't able to dedicate as much time to learning as we'd like, so this fellowship was a welcome opportunity to spend weeks researching, reading and asking questions about all things cannabis. I gained both scientific and medical perspectives on the subject from a virtual classroom of field professionals who've dedicated decades to better understanding it. I'd recommend this fellowship to any cannabis reporter who wants to expand the breadth and depth of their knowledge."

~ Megan Ulu-Lani Boyanton, Business Reporter at The Denver Post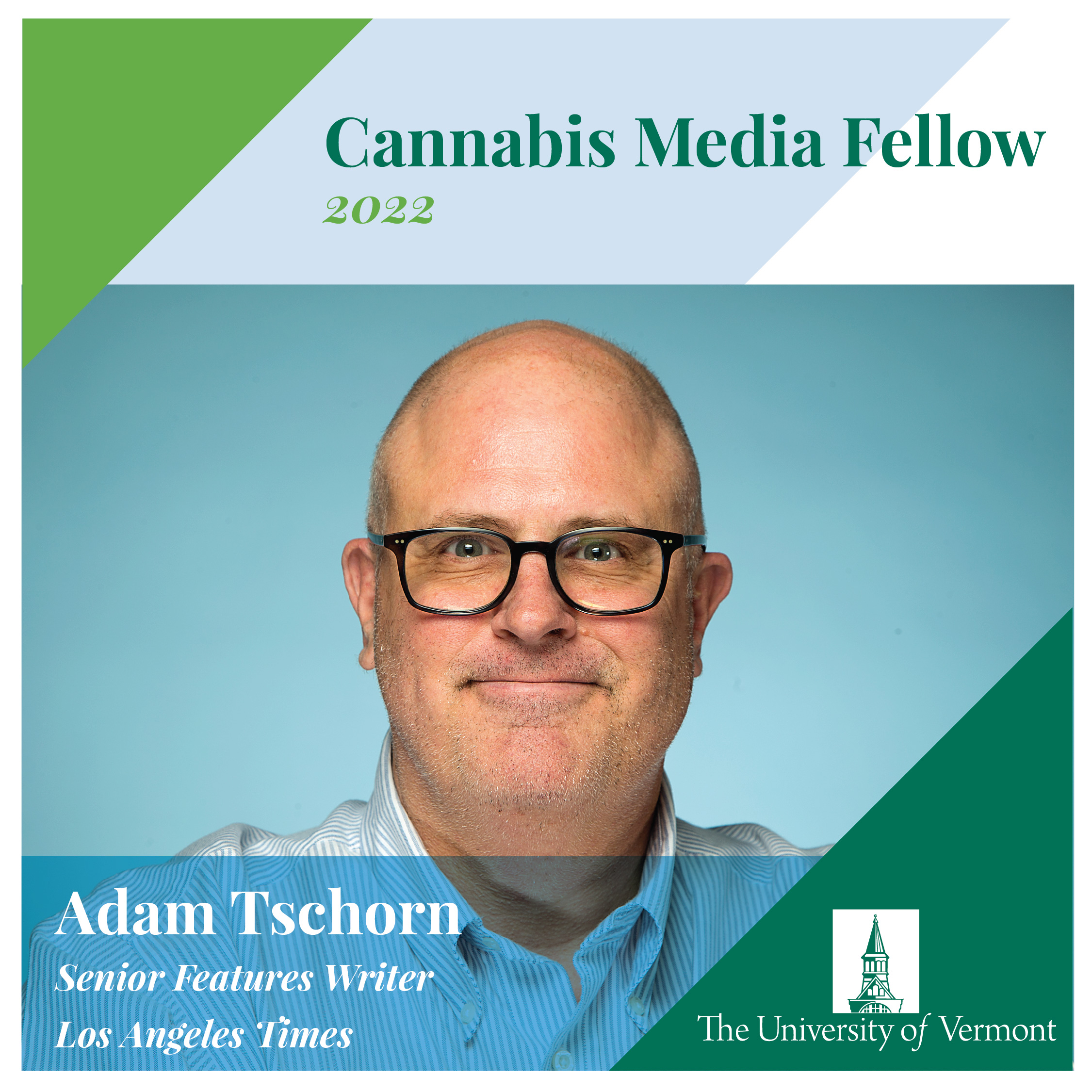 Professional Certificate in Cannabis Plant Biology
Created in UVM's College of Agriculture and Life Sciences, the Cannabis Plant Biology Professional Certificate is designed for professionals interested in learning more about cannabis production from seed to sale. The program covers cannabis chemicals, genetics, agricultural best practices, post-harvest handling, processing, as well as how cannabis affects the human body through learning basic pharmacology and examining the different modes of administration.
As a new industry-leading credential, UVM's Cannabis Plant Biology Professional Certificate prepares professionals to understand the systems, processes, facilities, and equipment used to produce Cannabis-based products, including hemp oils enriched in cannabidiol (CBD).
In addition to education, UVM has been at the fore front of research focused on establishing best practices for growing hemp sustainably.
Application Timeline:
Applications to be submitted by January 27, 2023

Selected applicants to be announced February 17, 2023




Program Details:
Professional Certificate in Cannabis Plant Biology

8 weeks

Approx. 8 – 10 hours per week

March 27 – May 19, 2023
Cannabis Plant Biology dives into what affects the way cannabis is grown, the chemicals it produces, harvesting, storage, shelf life of consumer products, and consumer safety.
Application Requirements/Criteria:
Submit a 500 - 750 word essay on your interest and intent to be selected for the UVM PACE Cannabis Media Fellowship Program

Must be currently a US based journalist, focused on the topic(s) of cannabis, health and science.
Eligibility Details:
The Cannabis Media Fellowship is a scholarship program. Participants will be in the program for the duration of 8 weeks, requiring 8-10 hours of coursework per week.
Course Prerequisites:
Students must be 18 years of age or older, have a bachelor's degree, and have completed college-level foundational science courses in Biology and Chemistry. Note that you are not required to submit transcripts and relevant career experience can replace academic requirements. For example, experience as a Registered Nurse will void the science course requirement.
The instructor may waive prerequisites upon request.