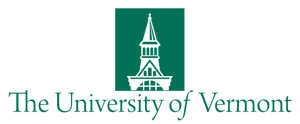 Unlock Your Child's Potential with Our
Pre-College Programs

Flexible. Affordable. Distinguished.
UVM for High Schoolers
As a proud alumni of the University of Vermont, you understand the transformative power of education. Now, it's time to provide your high-school-aged children with a head start on their academic journey through our exceptional Pre-College Programs. These programs offer a gateway to success, enabling your children to earn credits, explore unique subjects, and showcase their abilities to top-tier college admissions.
Your student can distinguish themselves as the next generation of Catamounts and earn college credit now, which can easily transfer into UVM through three programs:
High school students can enroll in UVM courses this Fall, Spring or Summer to gain college credits while experiencing UVM. Vermont junior and senior high school students can take advantage of the Vermont Dual Enrollment Voucher Program, which covers the tuition of up to two courses (up to 4 credits per course) at UVM for eligible students.
Out-of-state high school students and Vermont high school students who have used or are no longer eligible for the dual enrollment vouchers, may take courses and receive a 50% tuition reduction on the academic year rates. For summer, the 50% tuition reduction is on the prior year (fall/spring) academic rates. Students are responsible to pay all fees.
A brief overview of the programs your student will want to take advantage of is below.
Fill out the form to hear more from us, or connect with our Pre-College Student Services Professionals at learn@uvm.edu.
Give your child the best chance for success. Get program updates today.
Hear testimonials from Pre-College students and the UVM Director of Admissions:
Pre-College student, Julia, and her mom, Melissa, share how a Pre-College course at UVM helped Julia reduce her anxiety over what college will be like in the future.
UVM Director of Admissions Moses Murphy explains how a pre-college program impacts college applications.
Hear firsthand from a Pre-College student how the program helped her choose her college major.